My Health My Resources of Tarrant County (MHMR) is offering FREE short-term crisis counseling and stress management to individuals and groups in Tarrant and Denton counties impacted by the COVID19 pandemic as part of the Texans Recovering Together initiative.
Access to FREE crisis counseling is available by calling or texting the MHMR ICARE Call Center at 817-335-3022. 
Trained mental health professionals are available 24/7/365.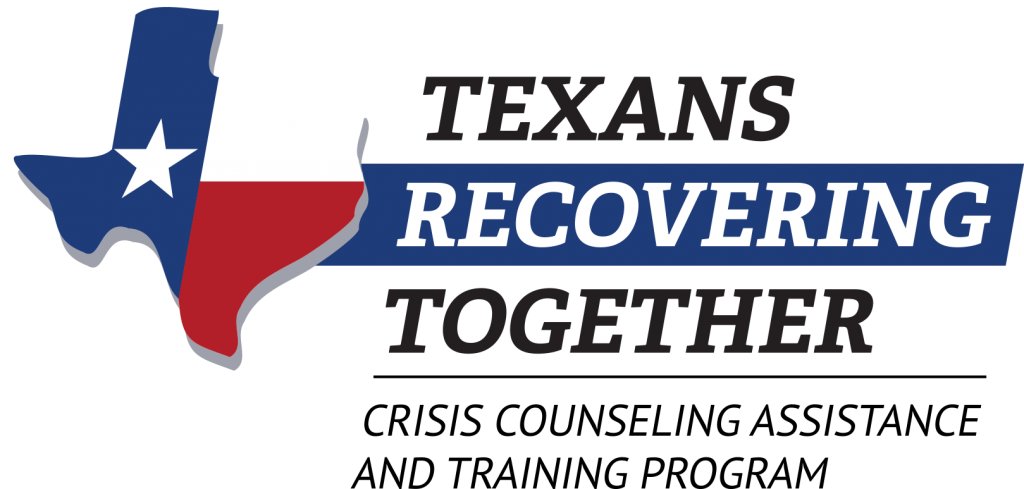 About Texans Recovering Together:
The Texans Recovering Together initiative is part of the Crisis Counseling Program (CCP), which is a federally funded program administrated by the U.S. Department of Homeland Security (DHS) Federal Emergency Management Agency (FEMA) with technical assistance provided by the Center for Mental Health Services (CMHS), within the Substance Abuse and Mental Health Services Administration (SAMHSA).

HOW TO GET HELP:
Mental health and Substance Use Disorder emergency support is available 24 hours a day, 365 days a year. Call our ICARE Call Center:
If you are in a crisis, the Mobile Crisis Outreach Team provides a combination of face-to-face, 24-hour crisis services to children, adolescents and adults in Tarrant County, including:
Emergency assessment for treatment at a clinic or a community location

Call 911 services if you are dangerous to yourself or others

Urgent care

Crisis follow-up

Relapse prevention
If you have a medical emergency, call 911.
Additional Online Resources: Tarrant Cares
MHMR offers a 24/7 Call Center where individuals may be screened by a qualified mental health professional for appropriate levels of care, services and referrals to the community.
Crisis Services CARF Accredited
Crisis Residential Unit

Crisis Respite Unit

Crisis Services Unit (CSU)

ICARE Call Center (24/7)

Mobile Crisis Outreach Team (MCOT)
Other Crisis Services
Inpatient Hospitalization

Refugee Services Program

LOSS (Local Outreach to Suicide Survivors) Team

Outpatient Competency Restoration