About Us
My Health My Resources of Tarrant County (MHMR) is the second-largest community center in Texas. Our services include:
Mental Health

Intellectual and Developmental Disabilities

Addiction / Substance Use

Child and Family Services

Early Childhood Intervention (ECI)

Criminal Justice Support

Veterans

Homelessness
Our staff are clinical and administrative professionals, including nurses, social workers, therapists and case managers who provide services at more than 50 locations across North Texas. We provide these services with our partners in the public and private sector.
Our work is directed by Susan Garnett, CEO, and a local volunteer Board of Trustees appointed by the Tarrant County Commissioners Court.
Why
Our mission statement is
We Change Lives
. We
CARE
: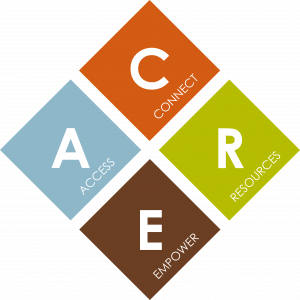 We Connect People in Our Community
We Provide Access to Services
We Link People to Resources
We Empower People
Our values are based on the following beliefs:
Respect for people who are active in planning their services

Recovery as a life-long process of better health

Success as positive outcomes for each person

Participation of people and their families in the process

Inclusion in the community through services that promote growth and independence

Safe, ethical, and cost-effective services

Best practices in current research in medical, psychosocial and organizational fields

Collaboration with other organizations for better services
How
MHMR has five Community Advisory Committees:
Children's Behavioral Health

Adult Behavioral Health 

Disability Services

Homeless

Early Childhood Wellness Council
The committees advise the Board of Trustees on:
Planning

Budget

Contract issues

Needs

Priorities for service area and the community MHMR center

Implementation of plans and contracts
At least 50 percent of the committee must be people we serve  and/or family members, except ECI.
Meeting Times: (locations vary)
Adult Behavioral Health
1st Wednesday, Noon, Quarterly
Children's Behavioral Health
1st Tuesday, 9 a.m., Quarterly
Homeless
3rd Thursday, Noon, Quarterly
Disability Services (DS)
1st Tuesday, noon, every other month
Early Childhood Wellness Council
1st Tuesday, 11 a.m., every other month

The Board of Trustees solicits applications for Community Advisory Committee membership. Interested citizens are asked to complete a formal application, along with a letter of intent and/or resume.
MHMR is a local unit of government, as designated in Health & Safety Code Chapter 534.001; it is not a state, federal, or county agency