Disability Services:
Intellectual and Developmental Disabilities (IDD)
MHMR provides a wide variety of information and services to people with Intellectual and Developmental Disabilities (IDD) and their families. Disability Services serves as the first point of contact for publicly funded IDD programs, whether the program is provided by a public agency or private entity.  Additionally, some direct services are provided for those who are eligible.
MHMR has a strong commitment to providing support and information to people with IDD, their families and providers.  Sometimes the IDD services system can get confusing, but you can be sure MHMR is here to help. 
Intellectual Disability:  a condition characterized by significant limitations in intellectual or cognitive functioning, plus significant difficulties with personal skills, such as communication, selfcare, social skills and financial management.
Developmental Disability:  conditions that begin usually before age 18 years of age, that impact daily living skills, such as reasoning, mobility, language, and independent living. Examples include:
Intellectual Disability (ID)

Autism Spectrum Disorder (ASD)

Fetal Alcohol Spectrum Disorder

Traumatic Brain Injury

Cerebral Palsy

Down Syndrome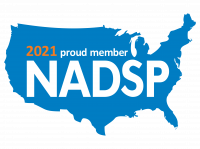 DSPs are essential.
As a member of the National Alliance for Direct Support Professionals (NADSP), we're showing our commitment to elevate the status of direct support professionals. This also means that employees can access NADSP articles, resources, webinars, discounts and more, to help support them in their essential work.